Three things are the most difficult for a person to do – to wait, to catch up, and to choose. Facing the need for a choice, we try not to miscalculate, and often we take time, weighing the possible consequences. No matter what we should choose — either the dishes served for dinner, the bedroom curtains, a gift for a loved person, or a vacation tour — we always are looking for the best option.
In the same way, companies go choosing providers of IT services. When a business moves to the clouds, it is vital not to make a mistake in choosing. Because the costs need to be quickly pay off, the cloud will meet expectations, and its capabilities will allow the business to grow and to be prosperous. So, the cloud provider has to be competent, customer-oriented, honest, responsible, and reliable.
Each of these characteristics has clear markers of provider behavior that are easy to identify. What aspects should be paid attention to when deciding on a cloud service provider, we will describe in this article.
The cloud provider's datacenter IT security
The data center where the provider's cloud is deployed is a new virtual 'home' for the IT infrastructure of your business. But you definitely know that the right house should be equipped so that those living in it feel entirely safe. As the English say, 'my house is my castle.'
The international classification ANSI/TIA-942 ranks modern data centers according to four levels of reliability — Tier I, Tier II, Tier III, Tier IV. The reliability standards are prescribed clearly for each level. They include the architectural features of the buildings of the data center, the redundant communication channels, power supply, access control measures, air conditioning, fire protection, etc. Data centers of Tier III and Tier IV classes are the most protected. The physical security of these datacenters is provided by the following means:
total protection of the perimeter of the data center from unauthorized access;
audio and video control of the territory and internal premises of the data center with recording and archiving;
access control to internal premises — only authorized personnel have access. Access levels are ranked — if a person does not have access to a particular zone or rack, then he will not be able to get there. Tracking the visitor's moving inside the datacenter's premises is controlled by RFID;
logging of all actions and events when working in the datacenter;
early fire detection and fire suppression system;
fail-proof power supply systems via redundant lines;
an unauthorized visitor (e.g., a provider's customer who wants to see where his servers are located), can enter the data center only after preliminary verification and verification of his identity and only accompanied by a representative employee of the provider who has access to the client's infrastructure rack.
Professional data centers are modern 'digital fortresses' where fault tolerance, security, and a high-availability of IT infrastructure are guaranteed by the compliance with the stringent requirements of European and international certification.
Besides the compliance with ANSI/TIA-942, data centers must comply with international ISO/IEC information security certificates, in particular, ISO/IEC 27001: 2013. This certificate guarantees to the customer that the datacenter implements all measures for data security. At the same time, data centers should be audited regularly to confirm certification compliance every three years.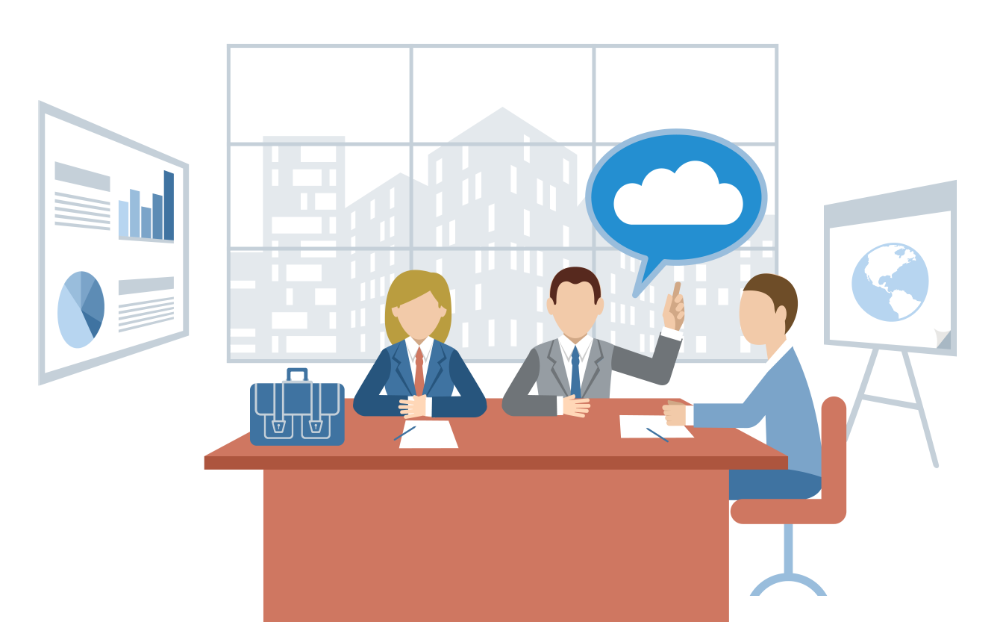 There are many Tier-III class datacenters across the world, but Tier-IV datacenters are much less yet. The German brand SIM-Networks located its server equipment in Europe, in two Tier-III and Tier-III+ classes of TelemaxX' datacenters in Karlsruhe (Germany), and in the Tier-III class datacenter by Serverius in Dronten (the Netherlands). Our datacenters are regularly certified and provide a high level of protection for the infrastructure.
LEGAL SECURITY OF THE CLOUD INFRASTRUCTURE
The legal aspect of your data security in the cloud is closely related to physical and information protection. Estimating alternatives pragmatically, we can conclude that the provider data center should be located where:
the equipment or data can be expropriated only by court order of a seizure;
the law protects the interests of unrelated persons or other customers, as well as the hosting provider in case of seizing data or equipment;
access to a customer's data is possible only with a court order.
Sure, the most reliable way is to place your server equipment and data in a legal environment that can ensure all these three conditions listed above. The global hosting market has a huge range of offers data centers and clouds. You just have to choose one of them taking into account the specifics of your business.
Strict German law always protects customers. Spontaneous seizure of equipment by law enforcement agencies is impossible — police access to the data center is available only by a court order. The procedure for seizing equipment with data also requires a court order. So, you should not be afraid that your server can unexpectedly be expropriated with all the valuable data, and thereby paralyze your business. Sure, if the provider's cloud is deployed on servers located in the country where the rule of law is in effect.
A right IT infrastructure provider will offer you several accommodation options. For example, due to legislative sensitiveness to content, some web resources in Germany cannot be hosted. For such situations, we will offer you a more liberal jurisdiction of the Netherlands.
A good provider will offer you several accommodation options. For example, due to sensitive legislation, some web resources in Germany cannot be hosted. For such situations, we will offer you a more liberal jurisdiction of the Netherlands.
Components of the cloud
What the cloud is built on, what hardware and software the provider use, is a critical issue. The characteristic 'this is just a very cool product' is a nonsense, because the quality of the cloud infrastructure has measurable parameters.
First, let's talk about hardware. The cloud hardware platform has to be the Enterprise-class equipment, designed for many years of permanent high-loaded using. Moreover, the equipment should be manufactured by the best global vendors, with a guarantee of quality. E.g., in our SIM-Cloud IaaS, we use Intel, Mellanox, Cisco, Juniper, etc. equipment.
Various providers may have different cloud configuration parameters — diverged CPUs' generations, different capacities, chip frequencies, RAM bandwidth, etc. Each cloud has a specific pool of virtual resources. If you can't find information about the cloud components on the provider's website, do not hesitate to clarify it contacting the Customer Care service. In essence, you should know what you are paying for.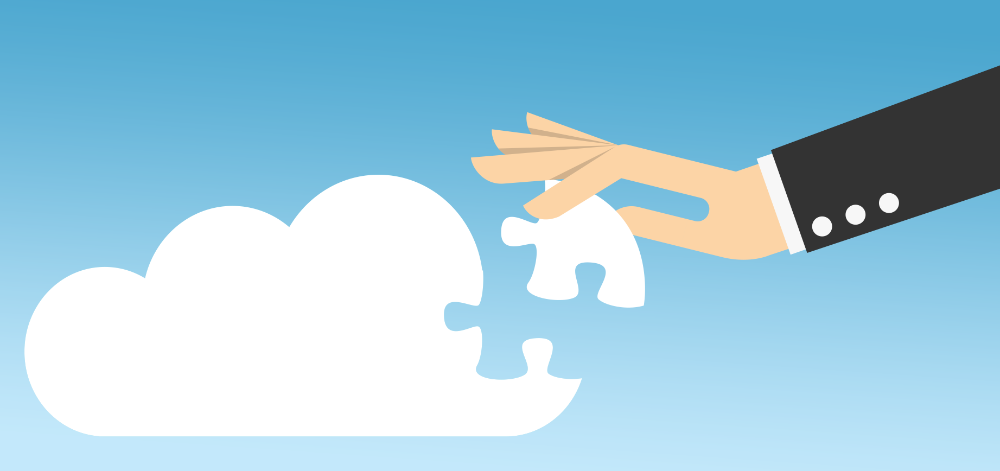 The bandwidth of communication channels inside of the cloud IaaS is a crucial aspect of cloud technologies. It largely determines the quality of the cloud service that you purchase from the provider. So, you should ask the provider at least in general terms to tell you how the nodes are interconnected, at what speeds, according to which protocols. The services of many enterprises may well work at speeds not exceeding 1 Gbit/sec, but you need to consider that most providers use 10G, and this is their ceiling limit, designed for low network loads. Only the most advanced providers build their clouds on 40G and higher. When creating SIM-Cloud IaaS, we initially built our network on InfiniBand 56 Gbit/sec.
Considering the virtualization platform, the hypervisor, the data storage, and other aspects of the cloud software, we also should take into account the reliability. The software needs to be widely used, regularly updated, and stable. For example, our SIM-Cloud IaaS is built on the OpenStack platform, and we systematically update its components to stable versions. The same can be said about our software-defined storage based on Ceph.
To ensure your efficient work in the cloud, it is important that the provider delivers additional capabilities in the XaaS format (Anything-as-a-Service): backup, VPN, infrastructure monitoring, disaster recovery service, encryption, and other services. They are designed for cloud use and run in the same control panel of cloud infrastructure. For example, our cloud clients use the backup service SIM-Cloud BaaS with the storage in the remote data center. This data security solution is easy to activate and configure via SIM-Cloud Dashboard. Also, it's better if the provider delivers the ability to integrate open-source products or services from third-party developers.
The cloud provider's customer care
What should you pay attention to when choosing a cloud provider in terms of customer service? First, it is technical support which should be competent, friendly, always on-wire, able to solve a problem, and not create a new one. This information is easily available — there are many specific IT forums and websites with customer reviews and provider ratings, at last, there are a lot of comments on social networks. By learning this information, you can make enough objective opinion about a cloud provider. However do not forget that the reviews can be fake, paid by other hosters or their competitors.
Another critical value for customers is the response time of the Support. Customers need to get quickly answer their questions and be helped immediately. That is understandable. The best corporate practice for regulating the support time response to customer requests is SLA, Service Level Agreement. This specific document declares the quality of the provider's services and the financial responsibility of the provider in case of violation of quality criteria. If you can easily find an SLA at the website of the cloud provider (moreover, any service provider at all!), it is an excellent indicator of the quality.
One more important point is the ability to deliver custom-tailored services. Look at the product portfolio of the provider. If it contains products with various configuration options to provide a solution that best matches to customer's needs - it is excellent. If the portfolio includes services which imply an individual approach - it is great! For example, a private or hybrid cloud is always a custom-tailored project — such infrastructure is built on equipment specially purchased for the client, according to his specific wishes (for example, a particular vendor or within a limited price range). So, if you can find on the website of the provider order forms for non-typical product configurations, it means that the provider can genuinely focus on customers' needs satisfying.
Often, at the initial stage of the initial project, the provider understands that customer's needs fit perfectly into the parameters of the standard offer. Delivering a truly individual approach to its customers, the provider first try to clarify everything to the smallest detail, and then offer the best solution to a customer. The right provider will not push a more expensive solution if the standard one fully satisfies the customer's expectations. A good provider will always be in touch, help resolve your issues, hear your wishes. And it will save you money and time.
Oh, yes, about money! Oddly enough, there are still providers that charge and limit traffic. Perhaps, they don't know, that in a genteel world the habit to fatten on customers is bad manners. Those who seek to impose a monthly fee for your traffic are usually not worth to be trusted. So, we advise working with providers who offer unlimited traffic.
And one more delicate financial moment — cloud migration. Moving to the cloud, companies, as a rule, need to migrate their infrastructure from local (on-premise) servers to cloud-based IaaS. Each provider has its own approach to solve this issue. Someone (usually, the providers who seek to acquisition a ton of customers, provide them with standard services, and not care about customer-focusing) does not participate in the migration of customer data. They say that migrate It infrastructure of a customer is a customer's headache. Some providers are engaged in the data and infrastructure migration upon request, and then invoices the client charging fees for man-hours of technical support. But the right cloud providers migrate data and IT infrastructure of their customers for free.
Actually, free migration is reasonable — the better the data will be migrated, the less the tickets to Support will write the customer, respectively, the fewer issues will need to solve system admins of the provider. At least, we in SIM-Networks holds this view. Our system administrators are professionals and know their job, and we will be calmer if they transfer the customer's infrastructure to our cloud.
Tech Support has to be — competent, customer-focused, available 24/7/365
The support of any service company is the best test for a customer-focusing. The reputation of the service provider in customers' eyes depends on both the hard skills and the soft skills of the provider's employees in each case of their contacting customers. It's bad if the Support staff are rude, inconsiderate or incompetent. Even worse, when a client's attempts to contact the provider's Support are failed during a lot of hours. A terrible customer service, when you have to wait for a response to a request for months, and you can't get solving the problem at all.
Unfortunately, on the special forums about hosting issues, there are a lot of similar cases described and their number has not decreased over the years. So, our advice — take into account negative reviews when choosing a provider. After all, your business depends on the ability of the IaaS provider to help the client. The best way is to choose a provider whose Support you can contact at any time. There are already enough of them on the market, and they really work around the clock, they can be contacted late at night, on weekends, and even on Christmas Eve.
An equally important indicator is the existence of several communication channels to contact with support. For example, you can reach out to the Customer Care of SIM-Networks via chat on the site, in the ticket system, by e-mail, or by using the feedback form on the site.
The crucial important point, especially for the cloud providers who operate at the global market, is the language of communication with Support and project teams. Being honest, despite globalization, we still prefer to communicate in a language that we speak well. That's why it is critical that your question is correctly understood in Support and answered so that you do not have any blind spots and misunderstandings. Thus, Support must be multilingual. This task is hard for providers who prefer to hire low-cost Support outsourcers from countries, usually the third world. In addition to not high competency and not very good in English, the outsourcing Support is not involved in the company, does not share its corporate values, and this reflects on customer servicing.
Therefore, we recommend you to pay attention to the providers who have their staffed support services that can speak your language and work around the clock so that you can contact them at any convenient time. By the way, all employees of SIM-Networks' multilingual support are on staff, no outsourcers. And they work round-the-clock.
Cloud reliability
Reliability is an ability of the system to maintain its functionality in negative events — e.g., equipment failure, accident, disaster, human error, etc. In cloud infrastructures, reliability is ensured by high-quality equipment, fault-tolerant solution architecture based on redundancy, high-speed communication channels with high bandwidth.
Redundancy means that all components of the cloud infrastructure are duplicated. If one of the cloud cluster's nodes is failed, another node takes over its function and does not allow a service failure. The N+1 duplication of key equipment nodes on the architecture level is considered optimal for the cloud.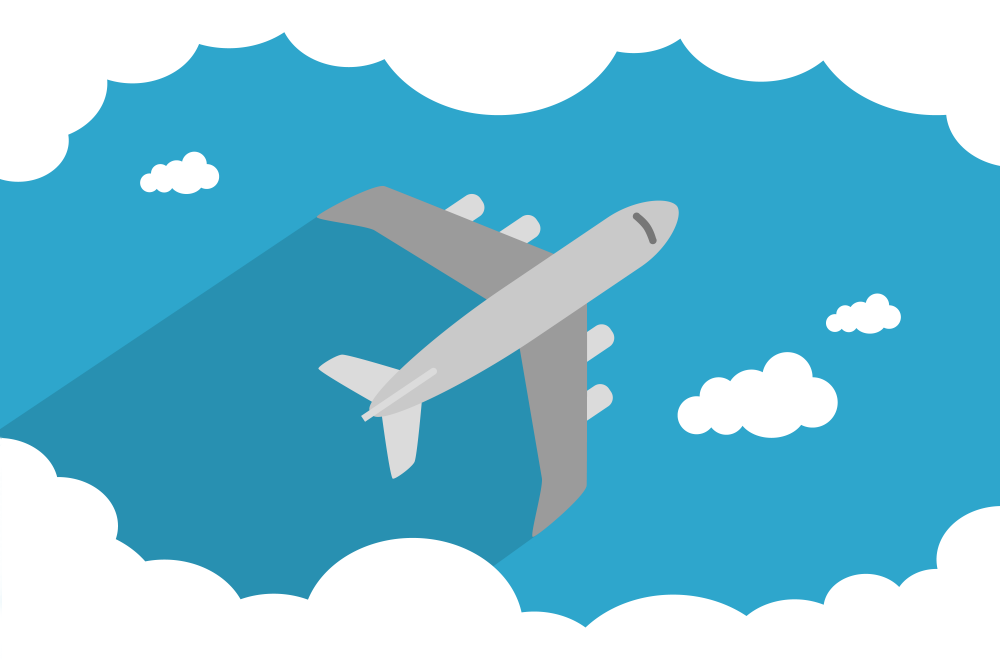 The right provider builds a high-available infrastructure, initially designing its cloud cluster. This information is usually easy to find in the marketing materials of the provider. But if you could not find it, do not hesitate to ask the provider. Typically, ways to ensure fault-tolerance and high-availability are described in the documentation for the cloud.
The reliability concept necessarily includes information security components: data protection in the cloud, customers' isolation in public IaaS, various measures of traffic protection and storage drives encryption. All these points are also worth checking with your provider. The ways that information security in the cloud is provided are diverse, and the responsible cloud provider will not make them a secret.
Trial period for trying of the cloud infrastructure
Moving the business to the cloud is a strategic decision. It should be made after a thorough analysis of the offers, communication with representatives of cloud service providers, research on their reputation in the market, and among customers. A free trial can help when choosing an IaaS provider when you can check how the cloud works.
Cloud test drive is an ideal way to check:
how the provider works with the customer's needs and expectations,
how the support service solves the issues and what time it is available,
how clear and transparent your communication with the provider is as a client.
The duration of such a test period for those providers who can afford to give the customer a free trial is various. For example, SIM-Networks can individually extend the weekly trial period for using SIM-Cloud.
A free cloud test drive is an excellent chance for a business to try working in the cloud. Usually, cloud migration of corporate apps during the trial period is also free. You will check the performance of the applications, get comfortable in the cloud control panel, and thus you will get comprehensive information to choose the right cloud provider.
If you are looking for a Cloud IaaS provider that will not only be a seller but will become your partner and consultant that you can rely on, you will not have to look for such a provider for a long time.