Cloud technology is a trendy topic on media, conferences, training, and so on. But despite this, some misconceptions are still alive in the consciousness of users. Indistinctive things are able to give rise to mythology. Let's concern the most frequent myths and find the right way to understand.
What is a cloud?
Cloud technology has confidently conquered the infrastructure solutions market. Companies that ventured to implement it before than most colleagues and competitors in the business segment were the first to experience the benefits of clouds. Still, they were also the first to encounter problems that were unavoidable at the stage of the new technology arising. Someone, such experience has formed a false idea about cloud-based solutions. Even after a decade, these myths, wandering from one smoking-room in a business center to another, are still distorting the customers' perception of clouds.
Sometimes, even the most uncomplicated story acquires fantastic details, being retold. So, to find out where the truth is and where the fiction becomes difficult. Therefore, customers are often afraid of cloud-based solutions. In the article 7 scary tales about clouds and servers for Halloween, we explain why you should not be afraid.
Some myths are still die-hard even though cloud providers try to debunk these misconceptions by many publications in mass media and corporate blogs, speeches at conferences, and forums. We decided to contribute to clarifying the big picture and debunking some of the more traditional cloud myths.
First, let's clarify what a cloud is. Briefly, it is a computing infrastructure — servers, communication equipment, networks, data storage, operating systems, etc. — which is provided to customers on a rental basis for the deployment and launch of their software solutions. Depending on the needs and abilities, the customer can choose various types of cloud solutions — a public cloud, a private one, or hybrid infrastructure. One of the absolute advantages of any cloud is that you can use computing power on-demand, to the extent that it is required to complete your business tasks without overpaying for idle excess resources. This concept is called as-a-service or XaaS, as opposed to the DIY model, do-it-yourself, the implementation of which consists precisely in creating, maintaining, and maintaining on-premises servers and local corporate datacenters.
When choosing a cloud service model, the customer focuses primarily on his/her needs in the business goals achievement and tasks that the cloud can help to implement: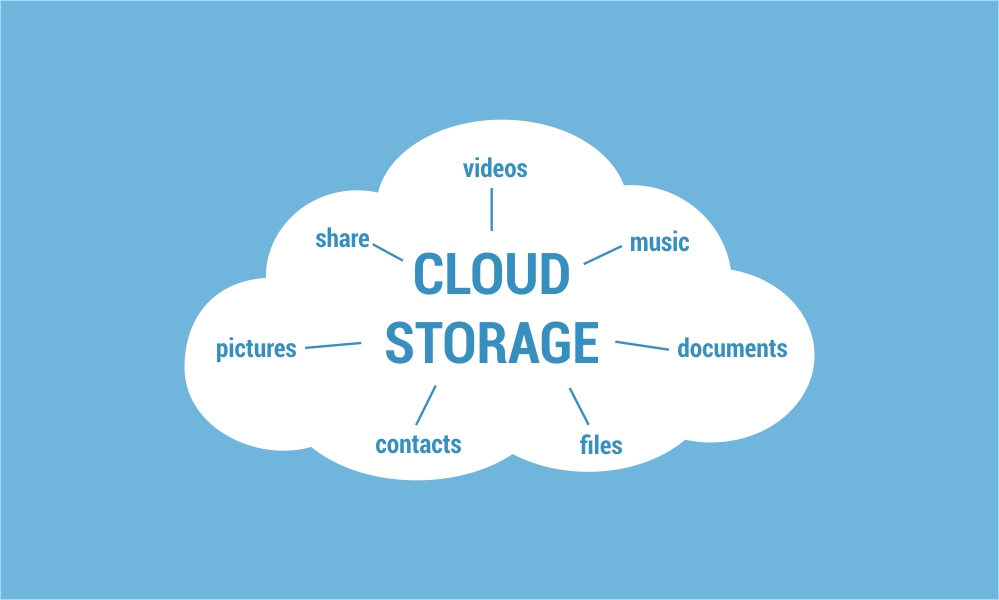 IaaS, Infrastructure-as-a-Service — renting a full IT infrastructure,
PaaS, Platform-as-a-Service — development, testing, and deployment of applications;
SaaS, Software-as-a-Service — the use of applications deployed on the platform of the provider.
Everyone who is connected to the Internet uses SaaS solutions. SaaS is your Instagram and Gmail account. PaaS more often used by companies and independent developers. And already integrated software and hardware IaaS solutions are entirely designed for the corporate sector.
Talking about cloud myths, as a rule, an IaaS is meant, because the business is primarily sensitive to the nuances of security, return on investment, data privacy. Usually, private users do not think about these things.
Some cloud myths
Let's look at some misconceptions regarding cloud services that are still die-hard among corporate users.
Myth 1: It is enough just virtualizing everything to get all the cloud benefits
Virtualization is not the same as the cloud. The essence of virtualization is to create several virtual servers, VDS, based on one physical server called a host server. For virtualization, we use hypervisor, a specific software (Hyper-V, KVM, VMware — yes, we often heard about them!).
At the same time, no matter how many virtual servers are deployed on the host, they all use the physical server resource — CPU cores, RAM, virtual machine capacities are limited only by the host capabilities. If you need to increase virtual capacity, but the physical one is not enough, you will have to buy a new dedicated server, where you will deploy VDS again with the required set of resources.
But the cloud works differently. It provides flexible and almost instant (of a couple of minutes) scaling of resources that are taken from the cluster pool. At the same time, the cluster capacity of the physical servers on which the cloud is built initially takes into account the resource redundancy.
Myth2: Cloud is too expensive
Each case is unique, and clouds are various. But this simple truth is not clear for some, including providers. Sometimes, working with customers, these providers don't clarify customers' needs thoroughly before offering a solution. But if several critical conditions (the size and structure of the enterprise, the specifics of the industry, the frequency and dynamics of loadings, the business strategy goals, and many others) didn't clarify, the customer can get a solution that doesn't meet his/her expectations.
Really, to build a private cloud on the provider's capacities will cost more when compared to renting resources in an IaaS (a public cloud).
If the customer intends to build a private cloud, he/she will have to spend money on the individual order of equipment, software, and actually on the implementation of the project. But such an infrastructure solution is usually addressed by large companies that have special requirements for the deployment of all their information systems.
But, actually, a public cloud is perfectly matched for most projects. In the public cloud, you rent a part of the total capacity of computing resources, deploy either individual applications, or your entire infrastructure, use the tools you need, install the necessary programs and services. Moreover, some of them, for example, a cloud backup service, can be preinstalled in the cloud — you just have to connect it to your instances. And in the same way, you can save on the purchase of software licenses — SIM-Networks, for example, offers rental of various software licenses.
One more critical point: in the cloud, the high-availability of server and network infrastructure is organized at the equipment layer via nodes duplication. Our company uses the (N+1) duplication scheme. It ensures business continuity — when the cost of downtime is too high. But if you buy a server for on-premises use, then for the same purposes you will need to provide duplication in case of failure of the main node. It means that costs will increase at least twice. And you need to care about customizing duplication and setting up backups, that rises your expenses.
Besides, you should never forget that buying your own server or organizing a data center on-premises is CapEx, capital expenditure. If you use the resources of the provider on a rental basis, it is an operational expenditure, OpEx.
Agree, calling a taxi to get from point A to point B is much more cost-efficiently than buying a car — that permanently requires gasoline, car-care, and a garage — for the only ride. If you often have to drive somewhere, it is undoubtedly more convenient to do this while driving your own car; otherwise, a taxi is in every way a reasonable and cost-efficient solution.
Myth 3: In a cloud, everything works by itself
Perhaps this misconception is the funniest. Some users are sure that automation in the cloud excludes their participation at all. For example, once the resource needs to increase, the IaaS is scaled by itself. Hey, guys, the cloud is not a magic tablecloth that is serving meals when required! The cloud is just an IT infrastructure, which the customer has to manage, control, and protect by himself/herself.
Rare cloud providers can provide customers with access to a monitoring system of their infrastructure. But you can find a service from another XaaS vendor and integrate it into your cloud project. The same goes for security, organizing backups and data recovery, etc. Your cloud provider will not be offended because integration is one of the essential cloud functions.
Probably, after a couple of decades, artificial intelligence will be able to manage infrastructure projects independently without human participation. AI will make decisions on how to scale the system, how to optimize application processes and program code, what security measures to apply, and so on. But this is a matter of the future. For now, you are the key person responsible for the operation of your infrastructure in the provider's cloud.
Myth 4: Customers lack confidentiality in a public cloud
The word "public" in the cloud technology context still scares some corporate users. Like, the public cloud provider and all of its customers in this cloud can have access to the critical business data. Oh, seriously?
And at the same time, these people willingly share their private photos on social networks, check-in at restaurants and hotels, show to the whole world their spouses and children, allow Google geolocation tools to track their travel routes, and store business and personal correspondence in cloud-based mail services and on Google Drive. Perhaps they believe that by switching access to personal information on their Facebook profile to "friend-only" mode, they made it invisible to social network admins. Yes, we point to examples of Google and Facebook because these are precisely public cloud services most literally!
Numerous cases of personal data leakage and even a criminal chronicle prove that the biggest threat to privacy is the users themselves. There is a known case when the IT director of a large enterprise, a professional with vast experience in information security issues, accidentally synchronized his personal account with a business one. Thus, the entire corporation got unlimited access to the private information of this CIO.
In a public cloud, corporate information is much more protected. Communication lines for data transferring are encrypted. Cloud storage uses its security tools — e.g., SIM-Cloud uses the hardware-based encryption for drives protection in cloud storage.
The provider, as well as other users of the cloud, don't see your files. All customers of the public cloud are isolated from each other at the architecture layer; besides, each of them uses its information security tools. Therefore, "public" concerning the cloud does not mean "without privacy," the term "public" is used in the sense of the resource distribution.
And the legend that the cloud provider sees all your sensitive information is generated by the usual misconception of consumers' minds: ISPs are also called "providers." Really, ISPs are technically able to track the traffic of their customers, see which sites they visit, record their IP and even authorization data, and personal information, including financial data. Since this is often written about, the people have the opinion that any provider has the All-seeing Eye of God. Unfortunately, people don't dive into the specifics of the question, although they should do, in order not to generate unnecessary myths.
Myth 5: We will be forced to fire our it department and seek new employees who know how to operate in the clouds
This misconception is most typical for companies with a large staff and a long history. Many years ago, they decided to automate part of their business processes by purchasing the first IBM PCs and hiring two interns to support the hardware. Time passed, technologies developed, the workstation fleet expanded, networks were built, and the number of IT specialists of different profiles and training levels grew. "And suddenly, by a strong-willed management decision, we will refuse the servers, migrate to the clouds and... Shouldn't we reduce the entire IT department?" — they think. — "Apparently, yes. And then you have to hire new ones who understand the clouds, and they will definitely cost more..."
No, you don't have to fire someone. Migration to the cloud is not a staff reduction — it is just an opportunity to reduce the load on it, switch to solving business tasks. Also, your system administrators do not need special cloud-skills unless you want to entrust them with the development of their cloud infrastructure. They will quickly learn the cloud management panel on their own or by the assistance of consultants from the cloud service provider. The more global issues of cloud architecture and support are the competence of the provider.
Yes, your IT staff will continue to monitor the status of networks in the office, resolve issues with an Internet connection, access to ports, setting user rights, etc. Perhaps your IT employees will even focus on developing the long-awaited application, that the Sales Department has been waiting for the third year — now your IT staff has a resource for this!
Myth 6: An information security is threatened in the cloud
People are often afraid of the cloud can't provide them reliable information security. Like, it is impossible to ensure safety in the cloud, or there will be data leaks during the transfer to the storage, or the cloud can be hacked, or DDoS attacked. And in general, "I can't see the cloud server, so I can't control it!"
Well, but when you open the on-premise server room and touch the metal of the server, you feel how you control all the information, right? It is the biggest illusion you can come up with — the dream of total control. Taking a credit card in your hands, you cannot be 100% sure that at that very moment, hackers will not withdraw money from your account. Driving a car and seemingly controlling the situation, you cannot foresee that an inadequate driver in Audi on the right side will suddenly cut-off you on the highway and create an accident.
Force majeure can always happen to everyone. Your data, your systems are no exception. But if you do not take preventive security measures, the likelihood of irreversible aftermath is much higher.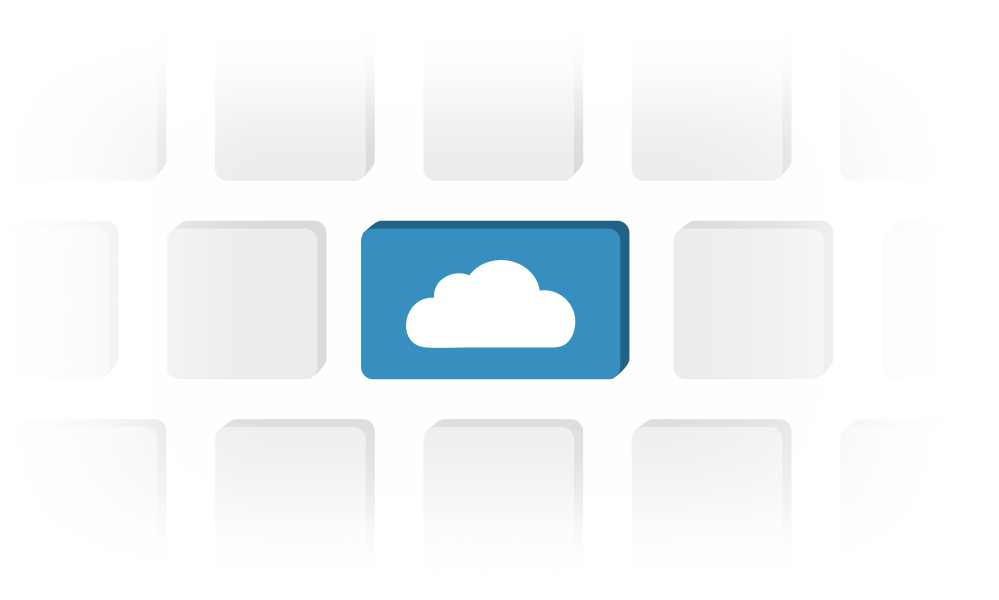 We understand why customers are concerned about IT security issues - cyber threats are progressing at the same pace as application solutions. And ensure the safety of your data is never superfluous. Therefore, a backup should always be done; the information security policy in the company should be developed, implemented, and monitored to comply with it; an SSL certificate for the website is like water for a fish. We keep the encryption keys, login passwords, and PIN code from the credit card securely.
What can a cloud provider do to ensure the security of customer data? It has many more features. Speaking about Myth 4, we noted:
Encryption of data transfer channels
Hardware-based Storage Drive Encryption
Restriction of physical access to the datacenter in compliance with the standards of Tier III+ certification.
Besides, the EU and, in particular, Germany's law protection of the rights of customers is high. So, the physical equipment with all data can be taken out only by court order. Advanced fault-tolerance and redundancy measures additionally guarantee that the data safety will remain even if there is a power outage or a failure on one of the cluster nodes.
BTW, all server and network equipment in the datacenter are of an Enterprise-class that is additional protection: the service life and technical characteristics of the equipment are significantly higher than the usual hardware.
All these security levels for companies in the SMB segment are hardly accessible, and for large companies as well. Investing in a reliable on-premises datacenter with enhanced security measures will pay off for decades. But a cloud provider can afford it. Are you interested in guarantees? Sure, SLA, a service Level Agreement, is a document that guarantees the proper quality of services of a cloud service provider and prescribes its financial responsibility for the inadequacy in quality. And, of course, a contract with a customer is the guarantee of the particular service, pricing, and responsibility of the contracting parties.
Myth 7: The provider doesn't care about the satisfaction of my needs — the provider cares only about to sale a cloud to me
Unfortunately, sometimes we hear it. And we understand the suspiciousness of customers who have been hurt by not too caring providers. But in this case, the issue of choosing the right provider is already becoming relevant. The market is rich in offers, on the Internet you can get all the information you need to make a decision. You should carefully look at the provider before signing a contract with him.
The customer-focusing, which has been consistently implemented by SIM-Networks for over ten years of activity, implies the basic principle "first, ask your customer what exactly he/she need in" — in order to offer our customers exactly what will meet their expectations.
For example, a customer has "outgrown" a virtual hosting, but his business is small, so a dedicated server for him is expensive and cost-inefficient, the resource capacity will be idle. Thus, we offered him a couple of VDS, where he deployed his CRM, ERP, and website.
Another example — a client has a niche business; it is growing well; the amount of data is already crowded on a virtual server (VPS). After analyzing the dynamics of its business growth and strategic foreseen, we found it most cost-efficient for this customer to rent a dedicated server of one of the standard configurations.
One more example — a business that is characterized by seasonal surges, but the load on the system during these periods increases three times. The customer already has invested in the on-premises datacenter, it is not depreciated yet, and the customer does not want to sell servers. But he needs a solution to the issue with an irregular loading. And we did offer it. We built a hybrid infrastructure where the base loading is distributed locally on the company's servers; once the "hot" season, part of the system's resource capacities will use the infrastructure deployed in the public cloud — SIM-Cloud IaaS. At the end of the peak season, these capacities are reduced to a minimum. Thus, the customer does not overpay for the extra resources. In that case, such a solution fits perfectly.
Before starting any project, any provider has to understand the real needs of the customer. The customer's requirements and expectations are the starting point of the infrastructure project, but not the desire to quickly issue a standard solution and just get a monthly payment. And therefore, we consider each project separately, based on individual conditions. SIM-Networks, a brand of a German hosting provider, does in such a way exactly.
Cloud solutions are flexible and cost-effective
In conclusion, we'd like to point out that all these myths are generated by fear. And fear comes from lack of knowledge. Clouds should not be scared — it is just an IT tool that makes businesses high-performance and efficient. Using cloud solutions, you can significantly reduce infrastructure costs, and respond flexibly to changes in computing needs, due to the scalability of cloud services. At any time, you can get the right amount of resources at no additional cost, connect the necessary services or install applications.
We stand for pricing visibility so that the customer has complete information on what and how much he pays. The cloud solutions we offer have a fixed cost and allow you to plan expenses.
You can learn about some details of our implemented projects in the Case Studies and Our Customers' Stories on the website.