1. First you need to go to the "Disk Management" panel. You can do this by right-clicking on the "Start" button and selecting "Disk Management" there: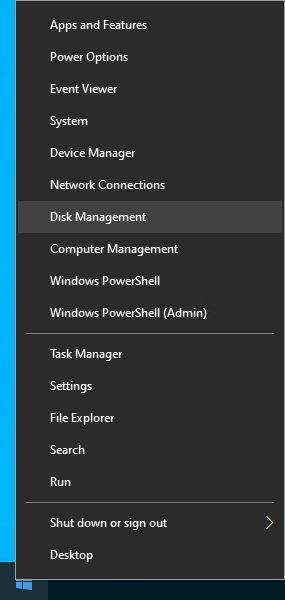 Available RAID types, by default, are RAID Ø (rotateв volume), RAID 1 (mirrored volume), RAID 5, and JBOD (composited volume). In this article, we will look at how to create RAID 5, since creating other types of RAID (volumes) differs slightly.
2. Inside the Disk Management program, you need to right-click on one of the unpartitioned disks available to us and select the required type of RAID.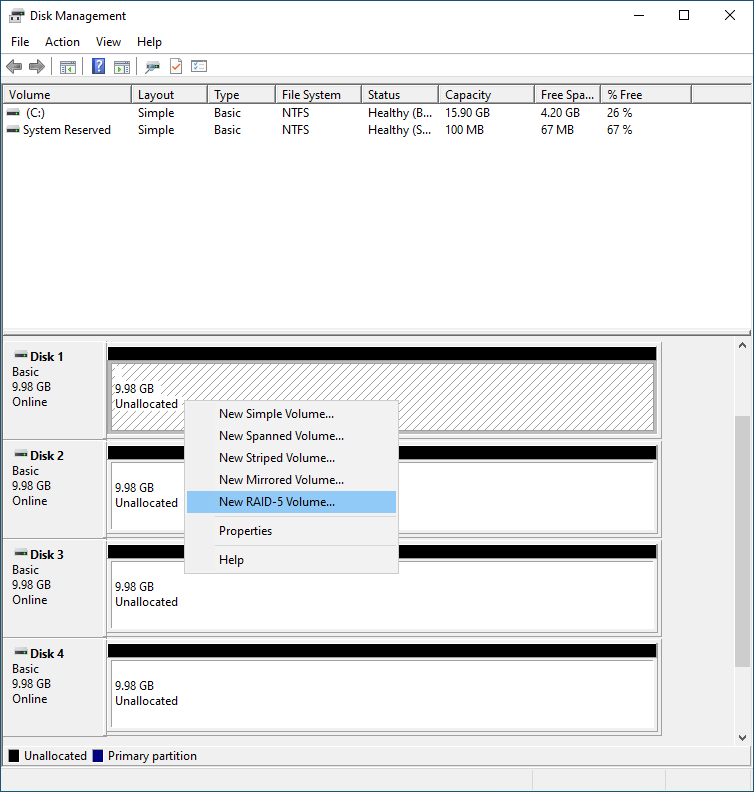 3. Following the instructions of the wizard, let's add all our 4 disks to one RAID.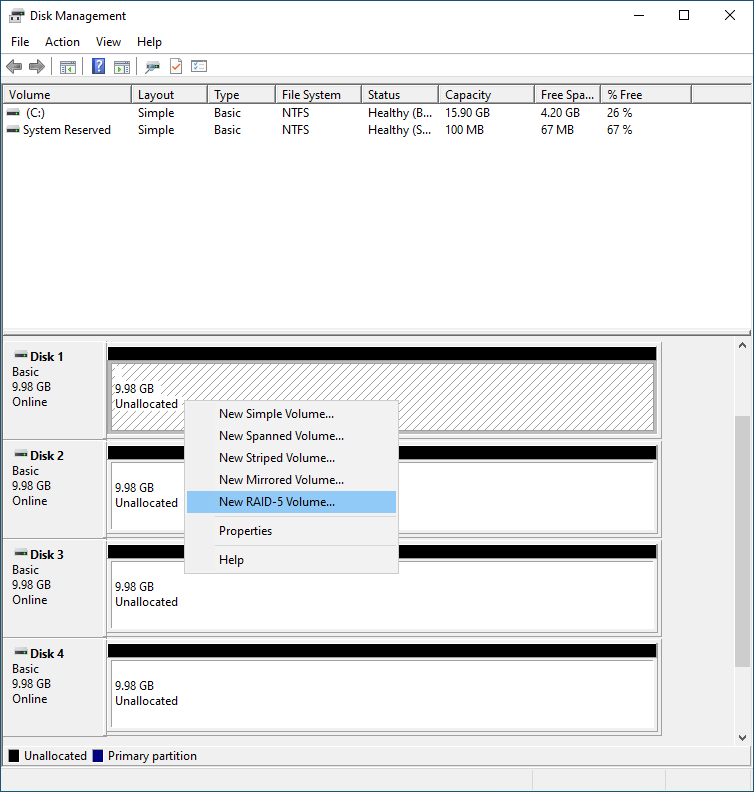 5. Assign a letter to the new volume and a name, as well as a file system: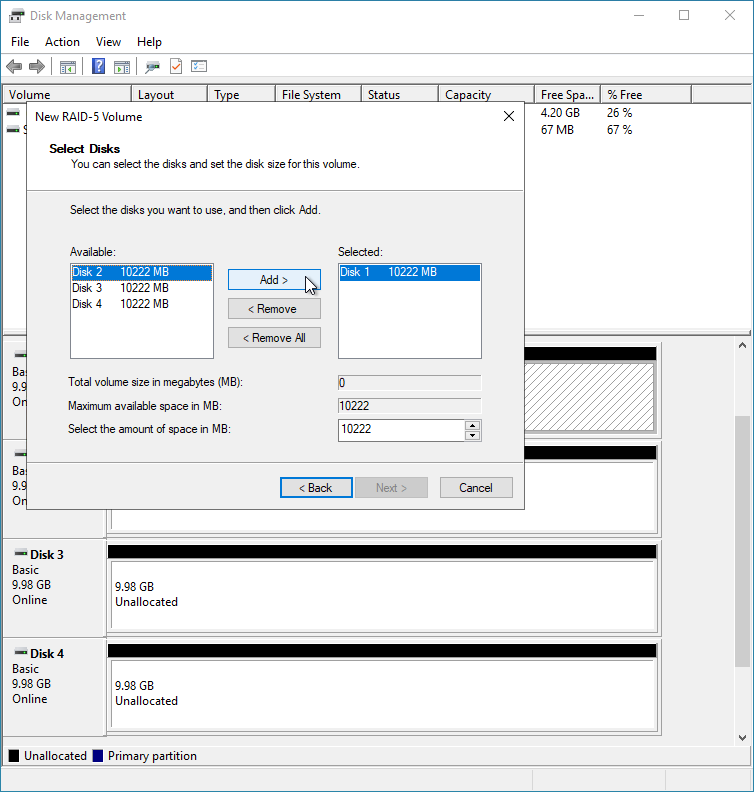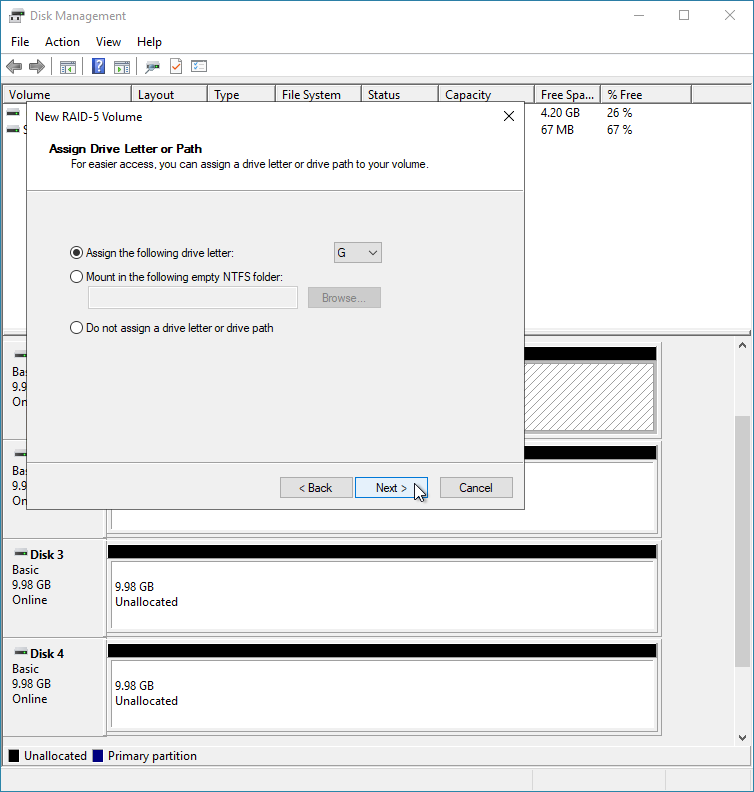 6. After the wizard closes, a message will appear informing you that the discs need to be converted and that all information will be permanently deleted. Since in our example the disks are empty, click "Yes".
Important! If you have the information you need to be stored on disks, you must first save it somewhere else.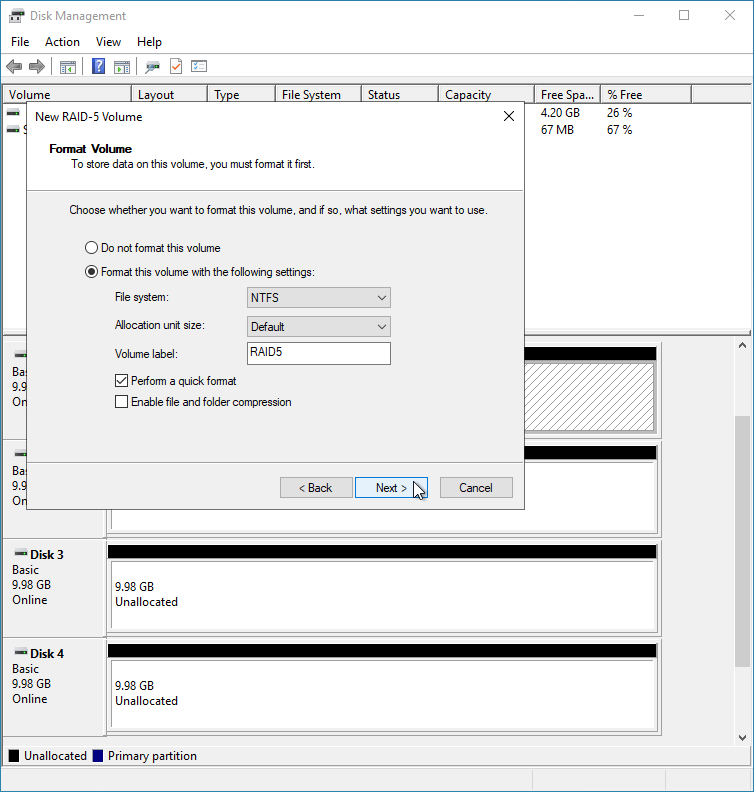 After the conversion and creation of RAID 5, the disks will begin the resynchronization process. The duration of this process depends on the volume of disks: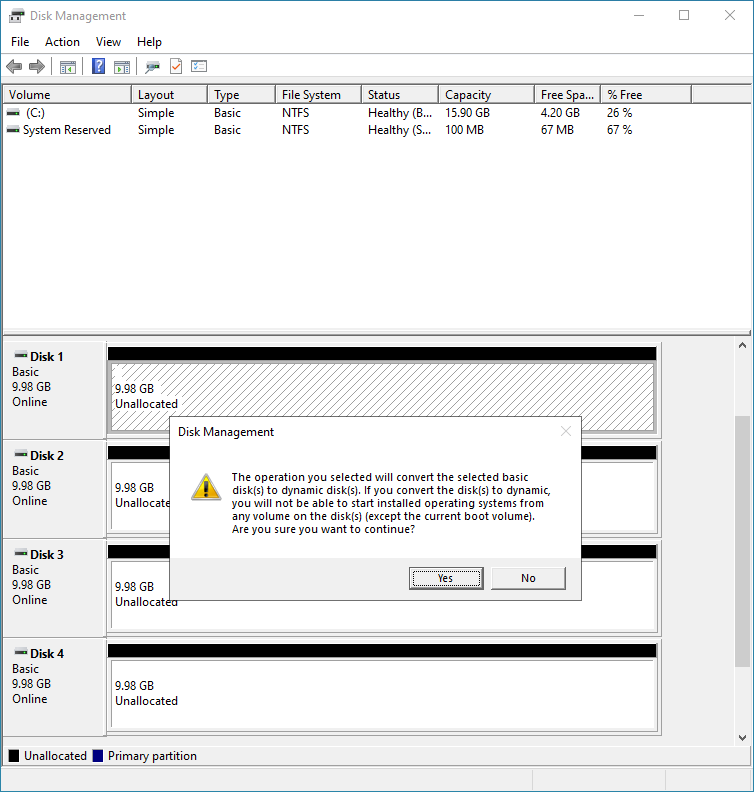 At the end of the resynchronization, we get our new RAID-5 volume: